Balancing Maintenance and Playability
George Golf Design, Inc., is a "hands on" firm, leading our clients through the entire process of golf course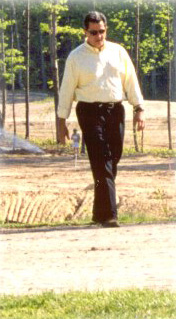 development or renovation.
Master Planning and Course Design - The explicit Master Plan, showing the proposed location of all components of the golf course, acts as a road map to the new development or renovation of an existing course. Allowing the consolidation of short and long-term initiatives, this enables the developer or club to complete construction in one or more phases.
In addition to the Master Plan, we provide detailed working component drawings of all our designs and exacting construction specifications for every facet of the work. No stone goes unturned with George Golf Design, Inc.
Engineering and Permitting - Having had significant experience working on environmentally delicate sites, we incorporate all aspects of local environmental sensitivity into our designs. Issues such as wetlands, water resources, animal habitats, etc. must be properly evaluated early in the development process in order to avoid significant or costly impacts on the golf course or the development.
Construction Bidding, Field Supervision and Construction Management - Executing the traditional role of the architect, we frequently and consistently visit the golf course site during construction. Lester's presence during critical construction phases has earned George Golf Design, Inc an exceptional reputation with some of the best golf course construction firms in the country.